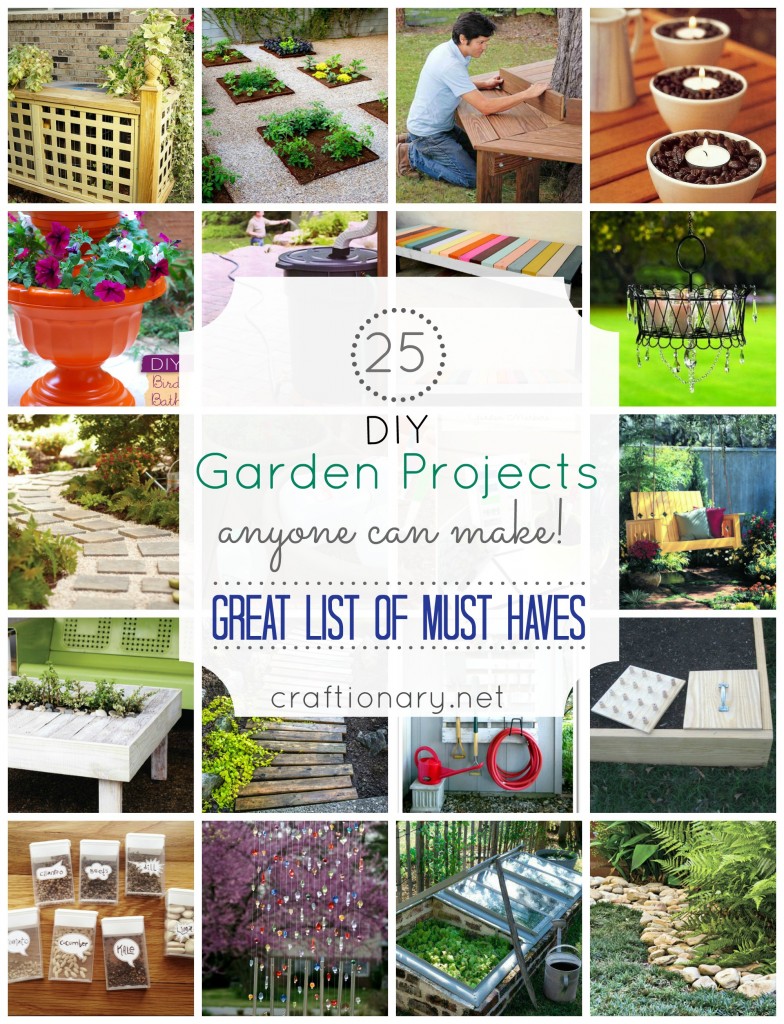 Making DIY garden projects for an inviting outdoor space is fun.  I love to sit outside in the evening, especially when the weather is good.  This time of the year is ideal for outdoor activities.  So, today I am sharing easy to construct garden projects that anyone can make.
These projects are also great for any size backyard.  Some of them are just perfect for a small space as well as a big yard.
Let's get started with the must have outdoor space DIY garden projects.
I just love how perfect the raised garden beds look!
Here's a beautiful image tutorial to making your own.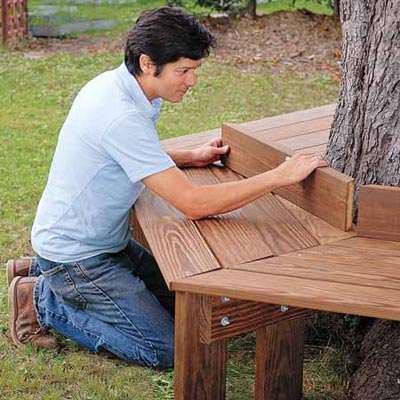 Have a tree in your backyard? This will be great for you!
How to build a tree bench?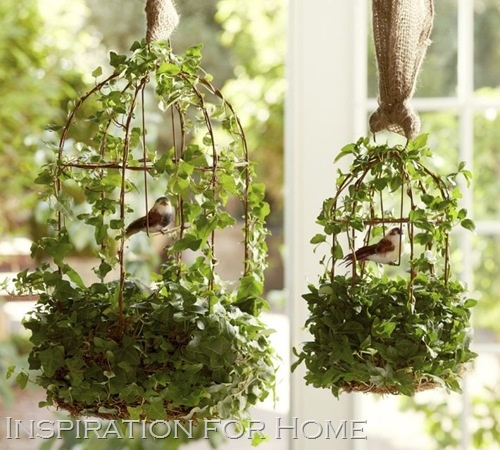 I love these birdcages made with burlap, sticks and artificial leaves.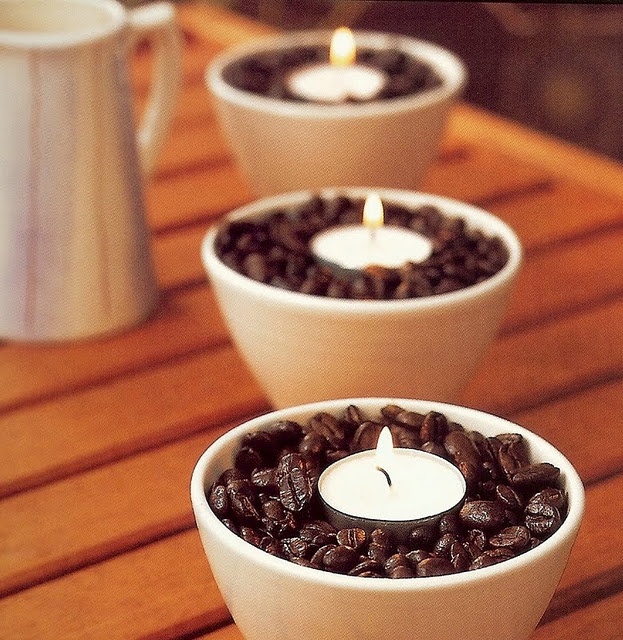 Put a vanilla scented tea light in a bowl filled with coffee beans.
The warmth from the tea light will heat the coffee beans.  And have your house smell like French vanilla coffee.
DIY coffee bean tea lights
Don't let that air conditioner ruin your entrance.  Hide it behind fencing and shrubs.
How to conceal the air conditioner?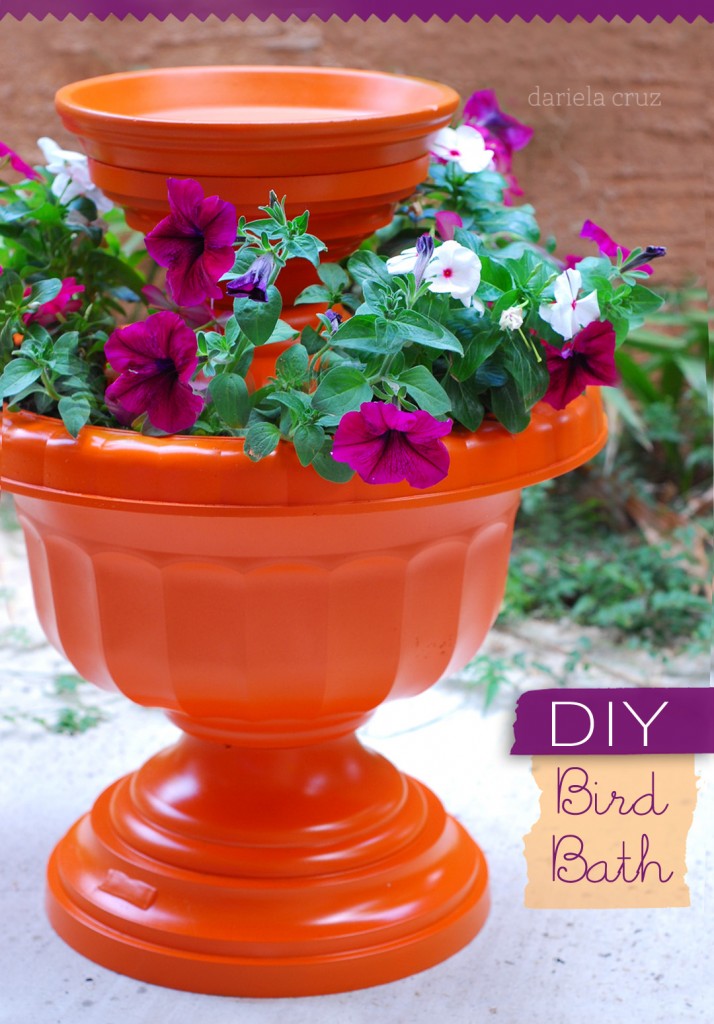 Wow to the brightness.  Spray paint urn and pot and screw them together.
Makes an adorable bird bath.
DIY easy bird bath
Place a barrel or a plastic drum near the downspout.  Use the rain water later for watering your plants later.
How to build a rain water barrel?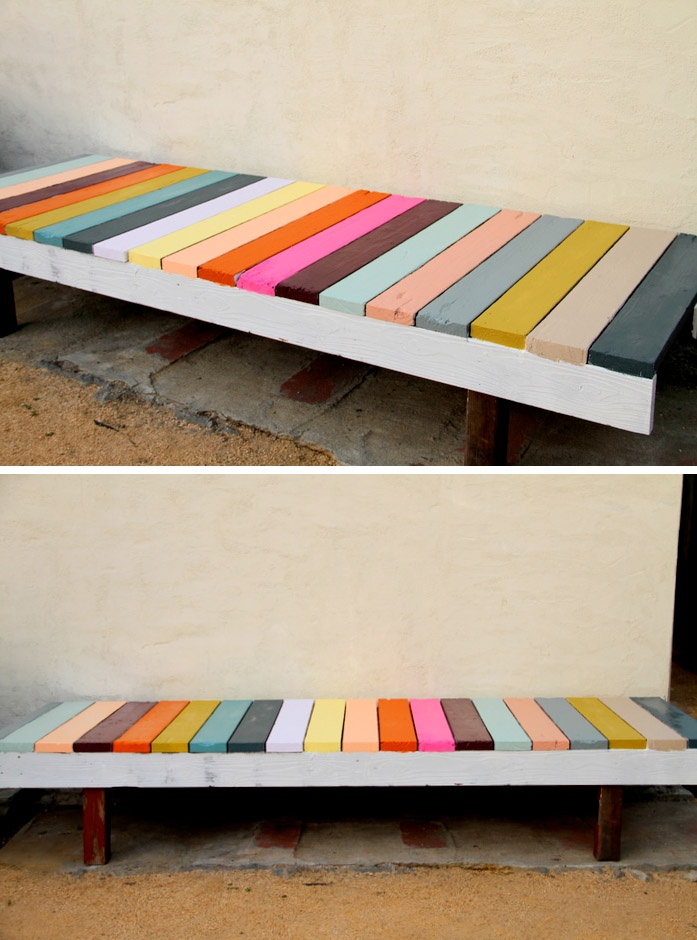 I love how pretty this colorful bench looks!
DIY painted garden bench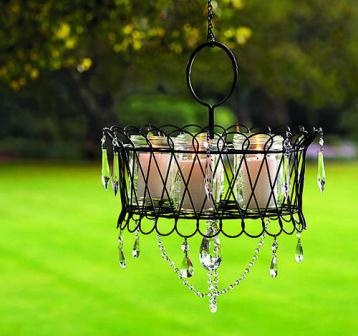 Use a hanging basket and crystals to make this beautiful chandelier.
Hang it on your porch or tree with a chain.  And use candles or solar lights for outdoor lighting.
Make an outdoor garden chandelier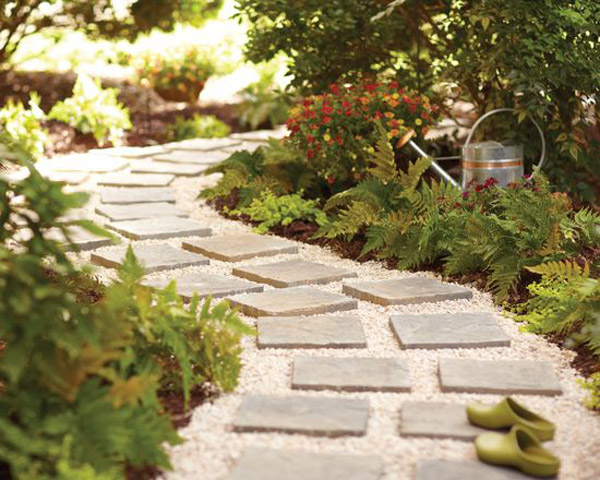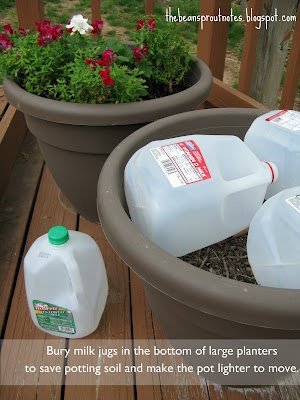 Bury milk jugs in the bottom of large planters.  Great idea to make the pots lighter to move.
And also save potting soil.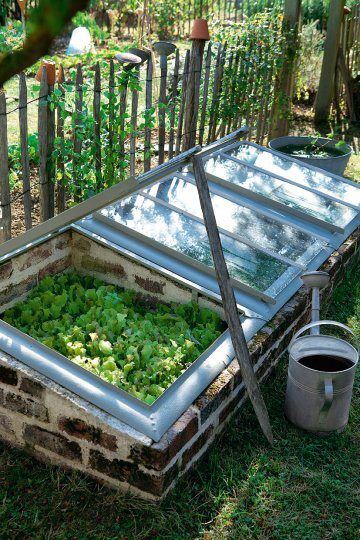 I love this recycled bricks and window greenhouse.
Make a mini DIY greenhouse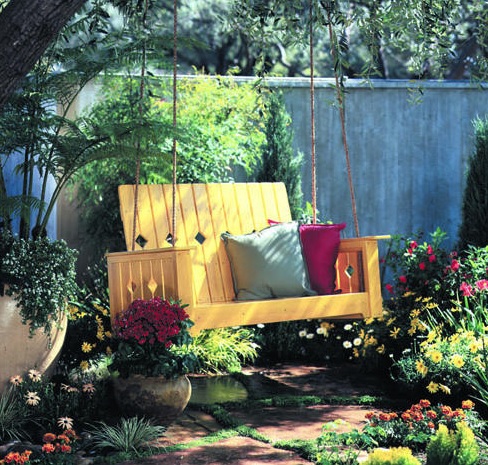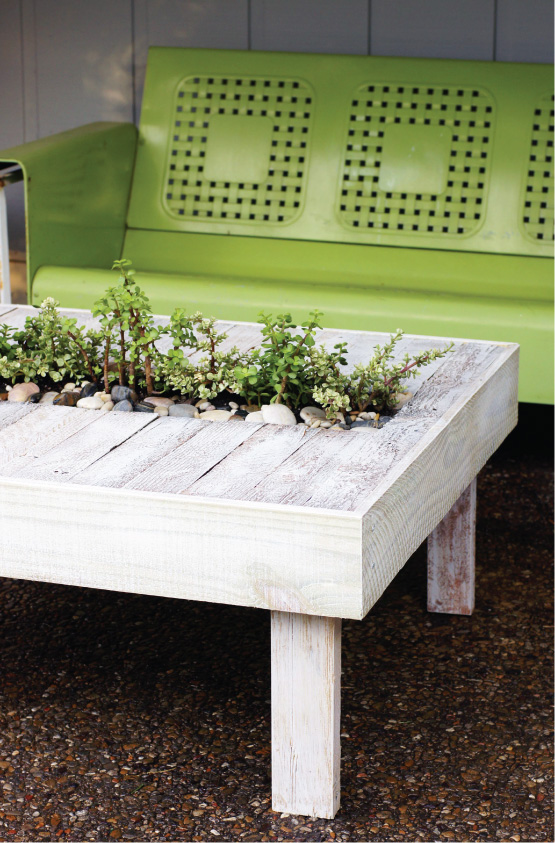 The plant column in the center of the table is an amazing idea.  With stones it makes a beautiful statement.
DIY pallet garden table tutorial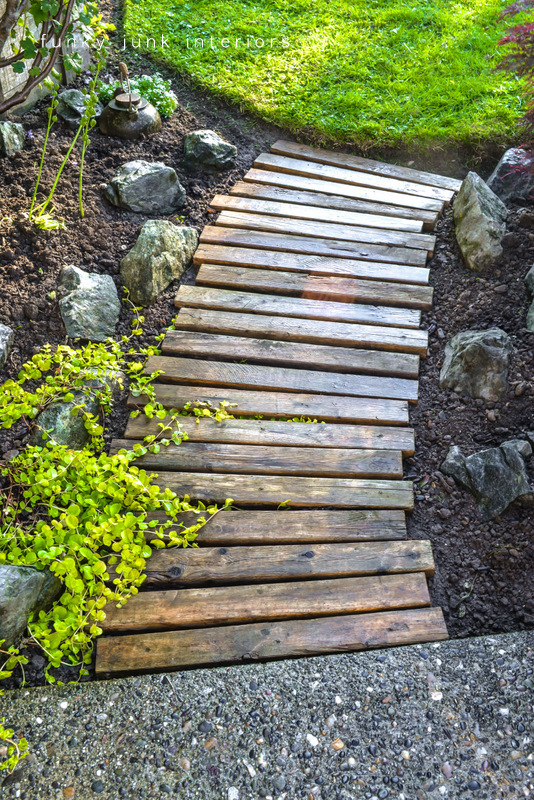 An inexpensive way to make a bold entrance.
DIY pallet garden walkway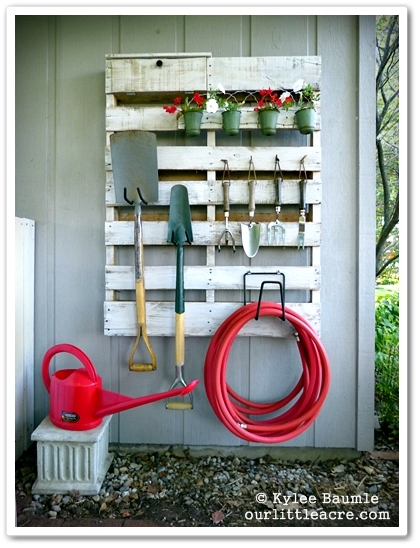 I love everything about this organizer.  From hanging on the wall to saving space!
DIY pallet garden tools organizer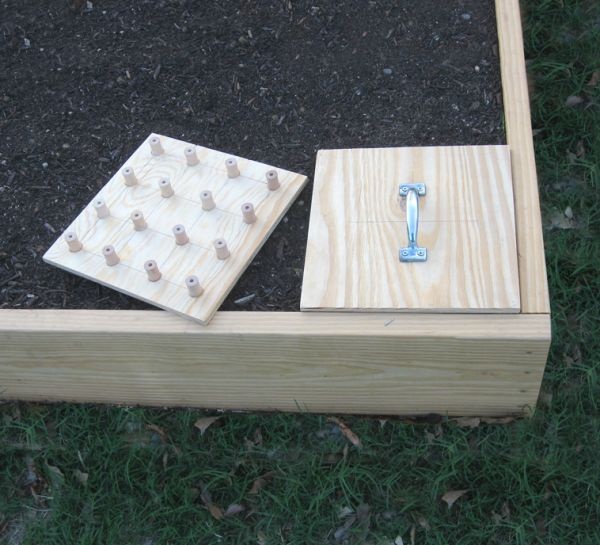 Use a square sheet of plywood and spools with wood glue to make planting templates.
DIY square foot garden planting templates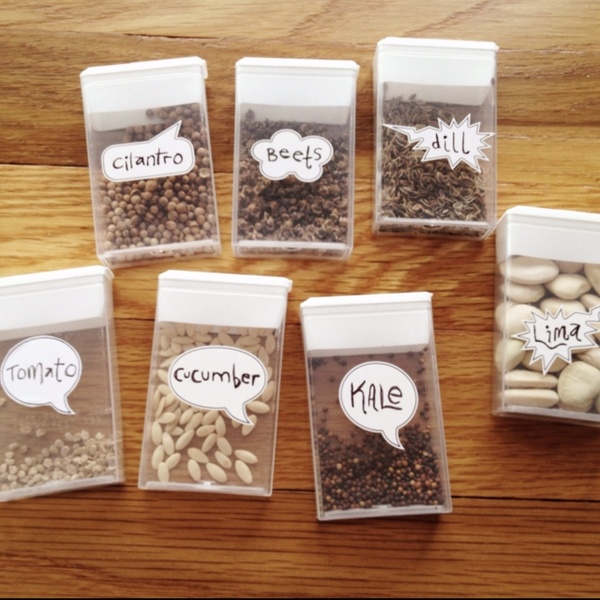 How cute! Use tic-tac containers for saving seeds.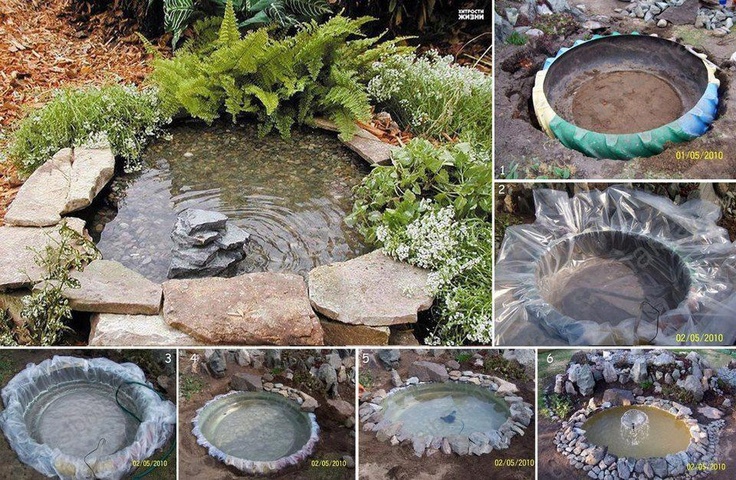 Recycle an old tire into making a pond.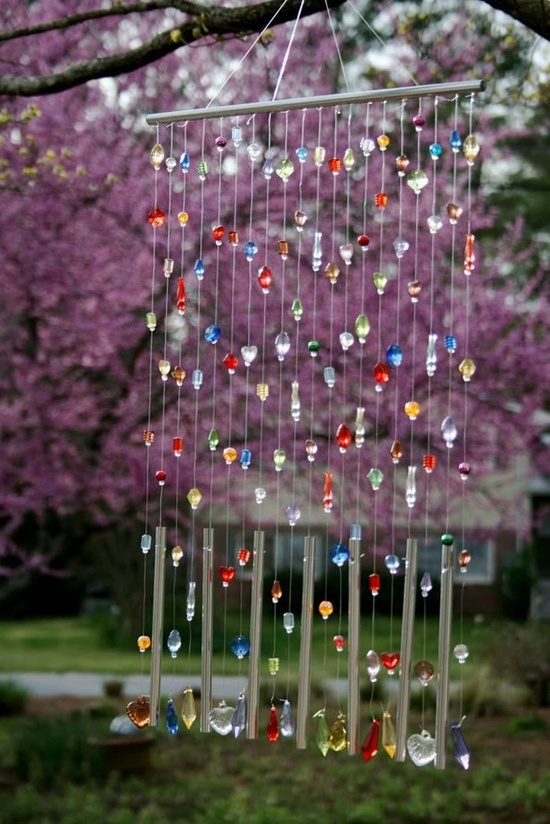 Make a wind chime for your garden.
DIY wind chime tutorials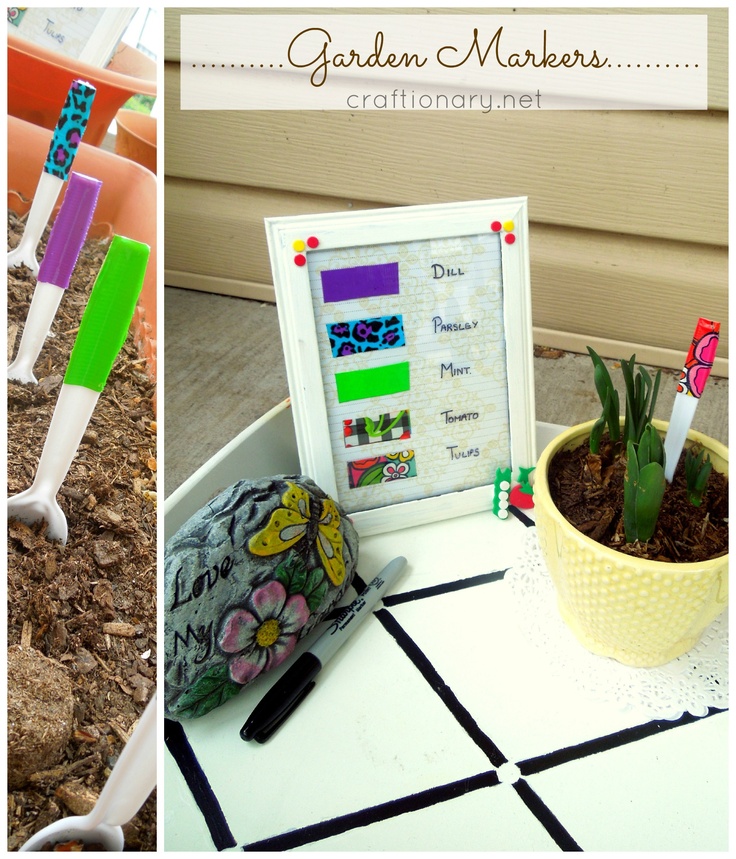 Use duct tape to make plant markers for your garden.
DIY garden markers tutorial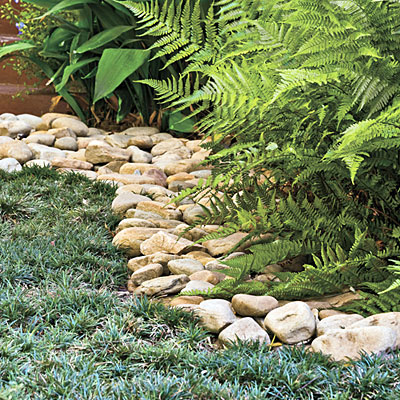 Arrange stones around your plants to give them a proper border.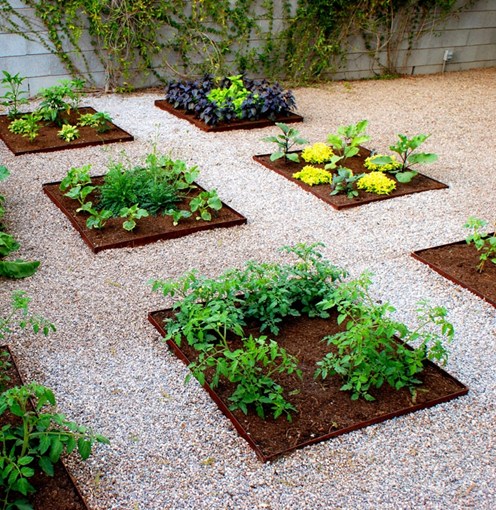 Make square bed edges with steel for an urbanized garden design.
DIY easy and modern Garden design
You will also like:
60 Springtime Printables
Springtime Printables
20 ways to make Birdhouses
DIY birdhouse tutorials
20 Garden projects kids will enjoy learning
DIY garden projects for kids
Looking for more great ideas?
Are you on pinterest?
These are updated regularly whenever I find unique ideas.
11 responses to "25 DIY Garden Projects Anyone Can Make"
This site uses Akismet to reduce spam. Learn how your comment data is processed.